Just how good did it feel driving the car up to the Number 1 board?
Obviously it was very special to score that win, to now not have to talk about it and have the weight ripped off the shoulders for all of these years it has built. It feels like something we should be doing at Shell V-Power Racing, so my mind has moved on now to try and secure the next one and keep delivering what feels right for the efforts being put in. To have had all of the pole positions we have had and been so close many times, it felt amazing when it happened. It was a great moment to reflect on how lucky I feel to be a part of this great team. There were a few mixed emotions when I rolled up to the board, with the incident that had happened and everything through the race I knew in myself that I had won fair and square, I had pulled of a good move and I knew Cam had turned in early and caused some contact, then I saw what he was doing so by that stage I had lost the momentum and lost the move so to me it was some justice there when it was addressed.
Overall it was just incredible to win in Perth, it was my 4th there and to do that in front of Riana's family who was there watching really just took it to another level for me personally.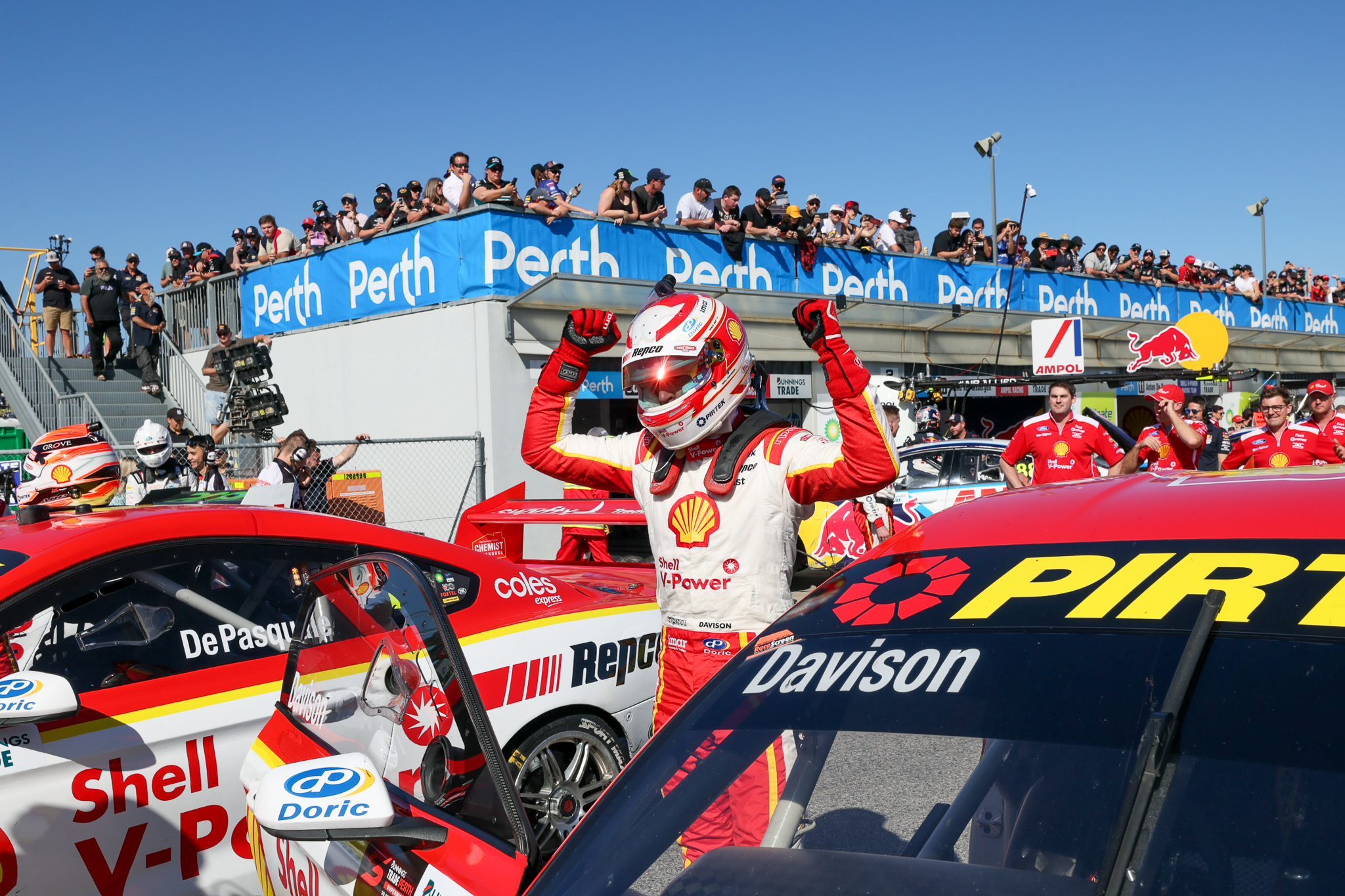 It takes a lot to secure a race victory, we are sure you would love to thank the supporting cast that helped make it happen?
It has been a real whirlwind since sitting on the sidelines, I just want to thank all of the team for that – from 2020 to being back in this position of winning a race is just incredible. I want to thank my personal sponsors in Doric and IMAR who have come on this journey with me, my family, Riana and everyone who has had my back through the tough times and kept me believing that I would be back in this position.
Of course the fans too, it is easy to be caught up in the negativity online and instant feedback – but I received so much positivity also and I want to remember just how many amazing fans we have going out of their way to share their congratulations to myself and the team.
3rd in the Championship and a key step forward, what do you think the key has been to consolidating the points you have been?
We were back on the Podium in the 3rd Race of the weekend and it was shown again how great our cars are, how fast the pitstops were and some great strategy by the team also. The confidence it gives you having your pitstops be the quickest in the lane is special and gave us some great momentum. We were leading for 28 laps but Shane got through and it was bittersweet as I wanted more from that race. For Anton and I to score Pole Positions though, over the weekend and then celebrate the 1-2 together was great.
I will not be resting on this weekend though, it has only made me hungrier and I feel like I am back to my best ever form which is a really cool feeling.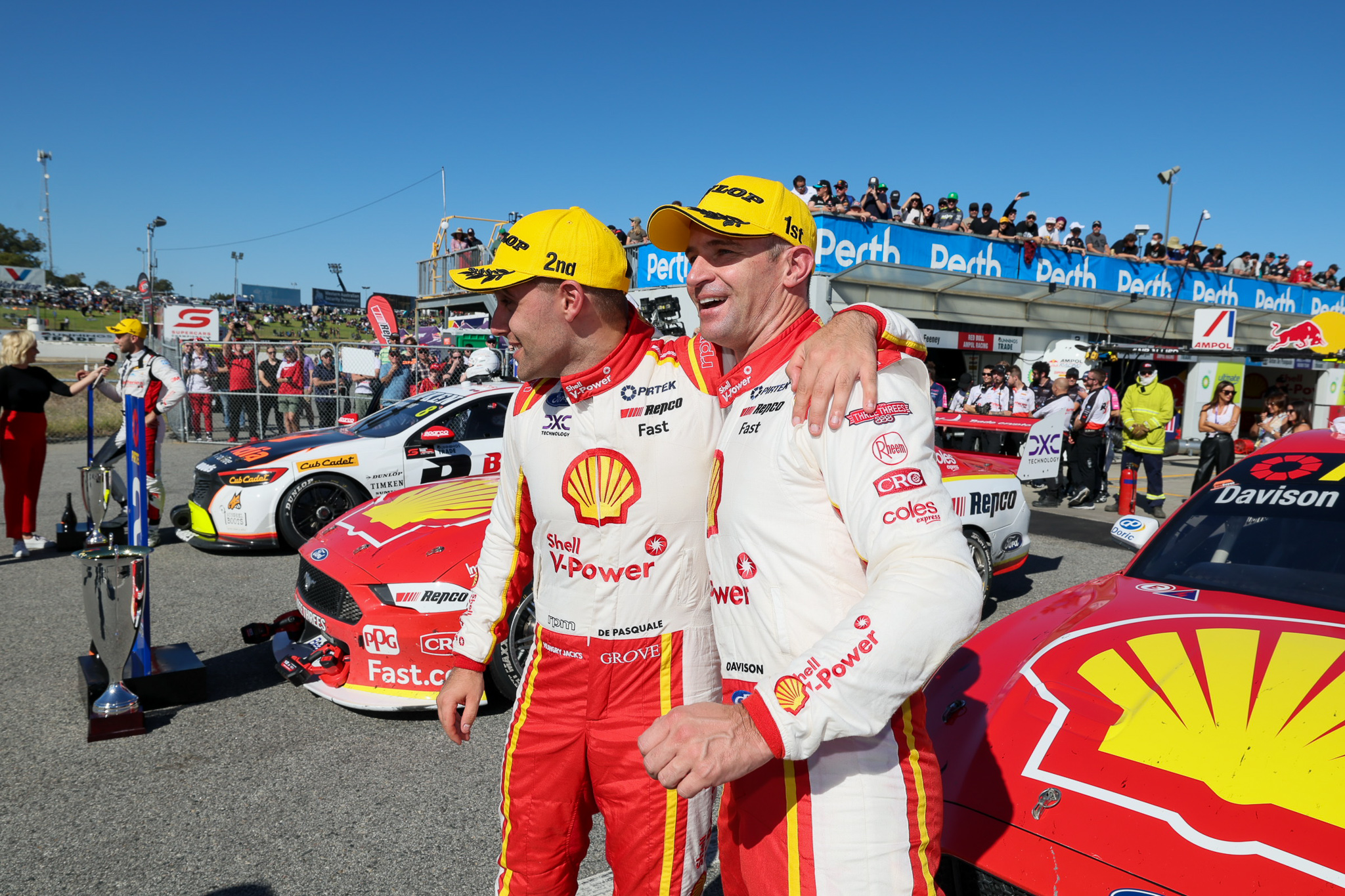 Winton up next, what can we expect from you at this track?
We are looking to keep things rolling and not sitting still, we are always working to improve our weaknesses and we know there is one car that is ridiculously fast in Race Trim so we are hunting that and it is not as though we are not trying everything to get after it from the factory to the race track. We are getting the best out of what we have got and are really delivering on what is available to us, but with our current Car we are just not quite where we need to be with the Race setup at different stages of our racing. We have some things we are developing in the background, so to our fans, just know we will keep going all year long and will not be giving up in the chase. Anton and I are 2nd and 3rd in the Championship and it is still all to play for.
I am looking forward to Winton, it has been some time since I have been there – the Victorian's will be testing there but we believe our Car will be good there and we can get up to speed, fast.
Thanks for the support!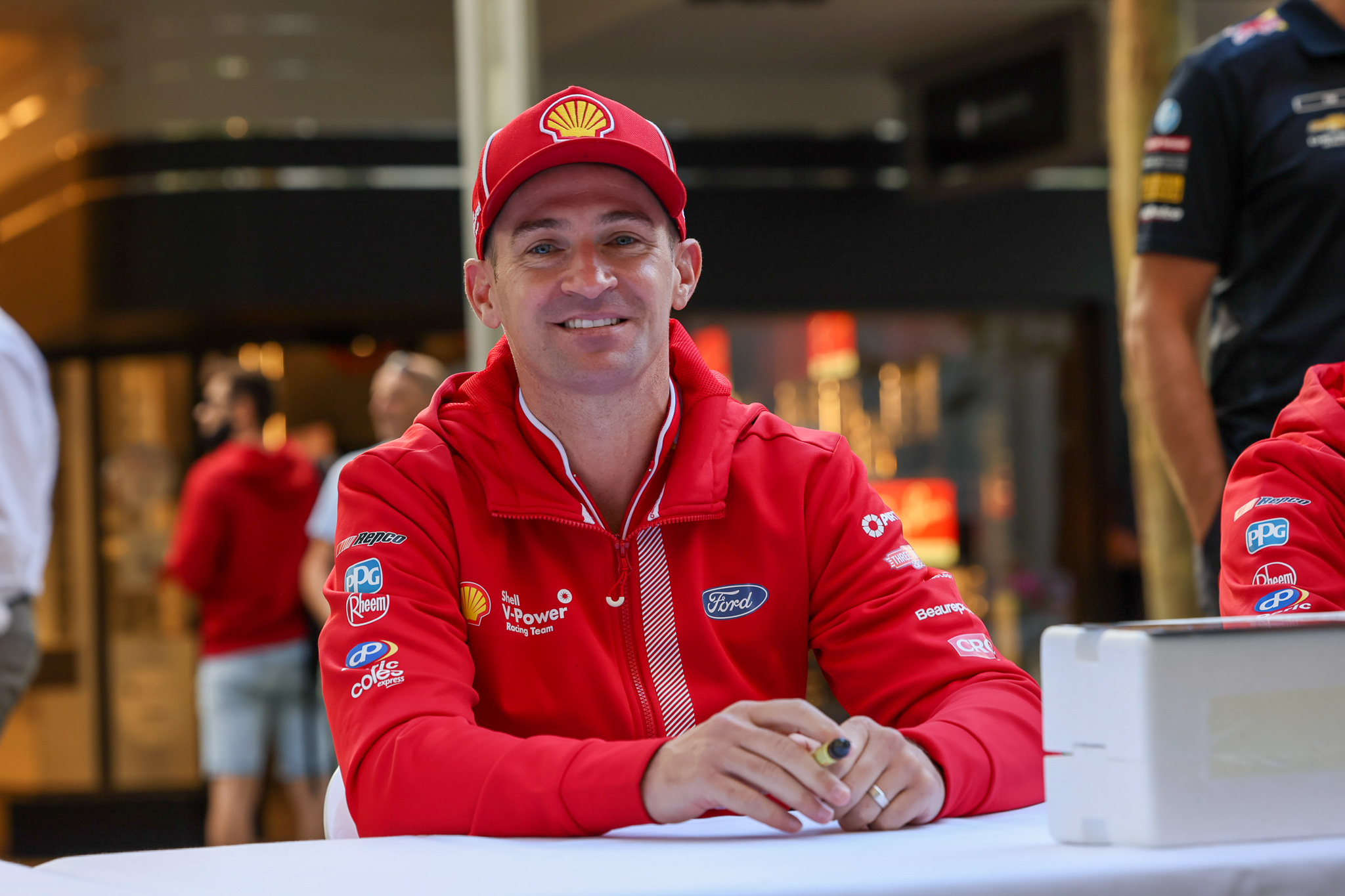 Will's Wrap is proudly supported by:
imar, Insurance for Tradies: https://www.imar.com.au/
Doric, Innovators of Hardware for Windows & Doors: https://doric.com.au/