I've been around long enough to know you make your own luck in this game.
I don't think many people can truly fathom the complexity of one, sitting out a year and two, joining a new team with very little testing.
It's very difficult to have one test at Ipswich before going to a circuit like Bathurst.
It's been complex, but we've done a really good job at minimising errors through the first two events.
Anton and I knew we couldn't come in and beat the top three or four guys straight away; that sort of mentality would disrespect the level the championship is at.
To dominate this sport, it takes an absolute innate understanding of your car and engineers.
There are so many quality combinations that are unchanged; if you think you can come in and just hose them, forget about it.
We're into our processes at the Shell V-Power Racing Team, and I think it's going quite well.
Yes, there were some missed opportunities at Sandown, but looking back, there were several positives.
We're not far off. Every time I get in the car, and it's the same for Anton, we're going to get that little bit quicker. We can only get stronger, and it's very exciting.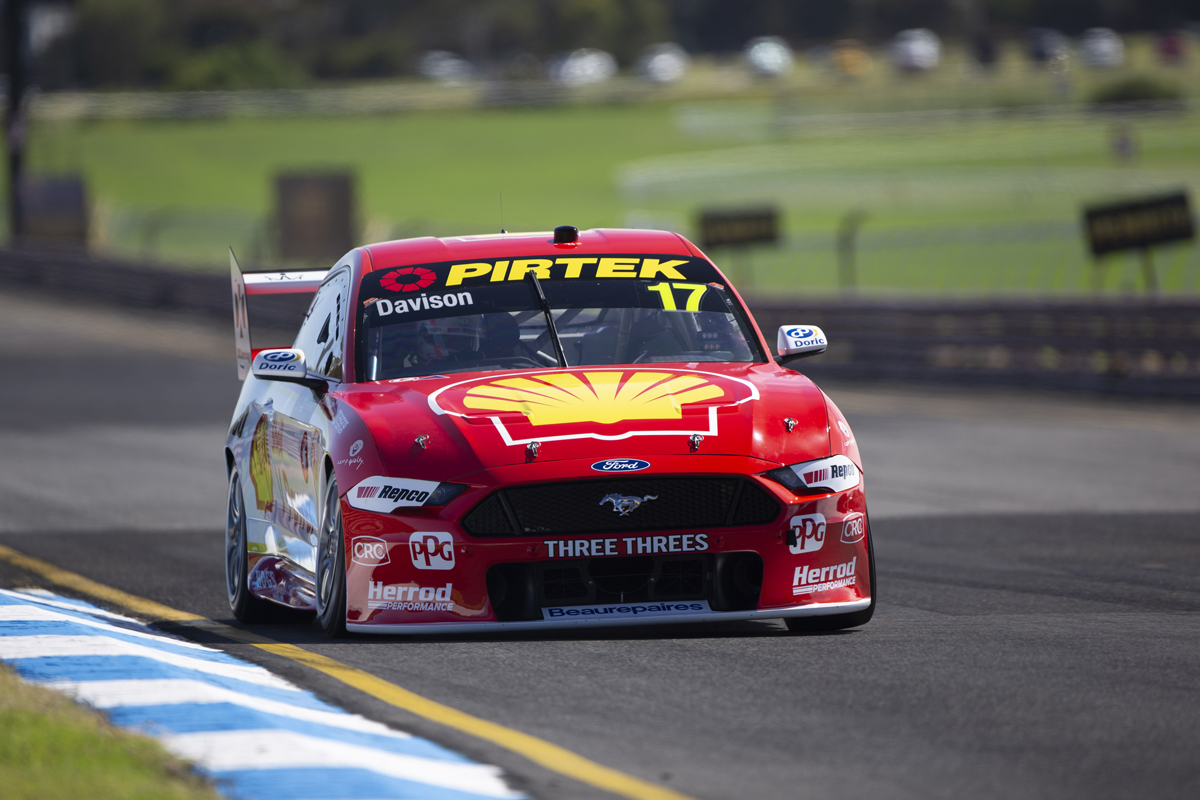 At Sandown, in the dry, we learned some things which may have cost us in practice. But critically, we made gains.
We were on for a solid finish on Saturday. We'd nailed the strategy and were coming home very strong on fresh tyres.
Unfortunately as I was moving forwards and trying to pass Andre Heimgartner, I got a big hit in the door from Nick Percat. I was pushed onto the grass, which filled the splitter up with mud.
Instantly engine temps went up, and we had to stop. This cost us a solid top six result.
Sunday was going well in the first race of the day; unfortunately, we were a little too conservative and got onto slicks too late.
Although I lost spots in strategy, we found great speed in the dry and had the second-fastest race lap.
I qualified third for the last race of the day, but I spun aquaplaning on a river. That was all on me, and I cost myself a podium.
But fighting back to fifth, and being in the top three on pace in that race, it proved we also had speed in the wet.
My engineer Richard Harris and I are working really well together, and the team morale is great.
It's such a professional team, and I couldn't be enjoying it more.
Externally, there are a lot of unnecessary and unrealistic expectations on us. In any sport, it's very difficult to win straight away.
But I'm sixth in the points, Anton has had some unfortunate DNFs, but between us, we haven't qualified outside the top eight yet.
We didn't roll out of the truck on Saturday where we needed to be, but it's nowhere near like we're lost and we don't know why.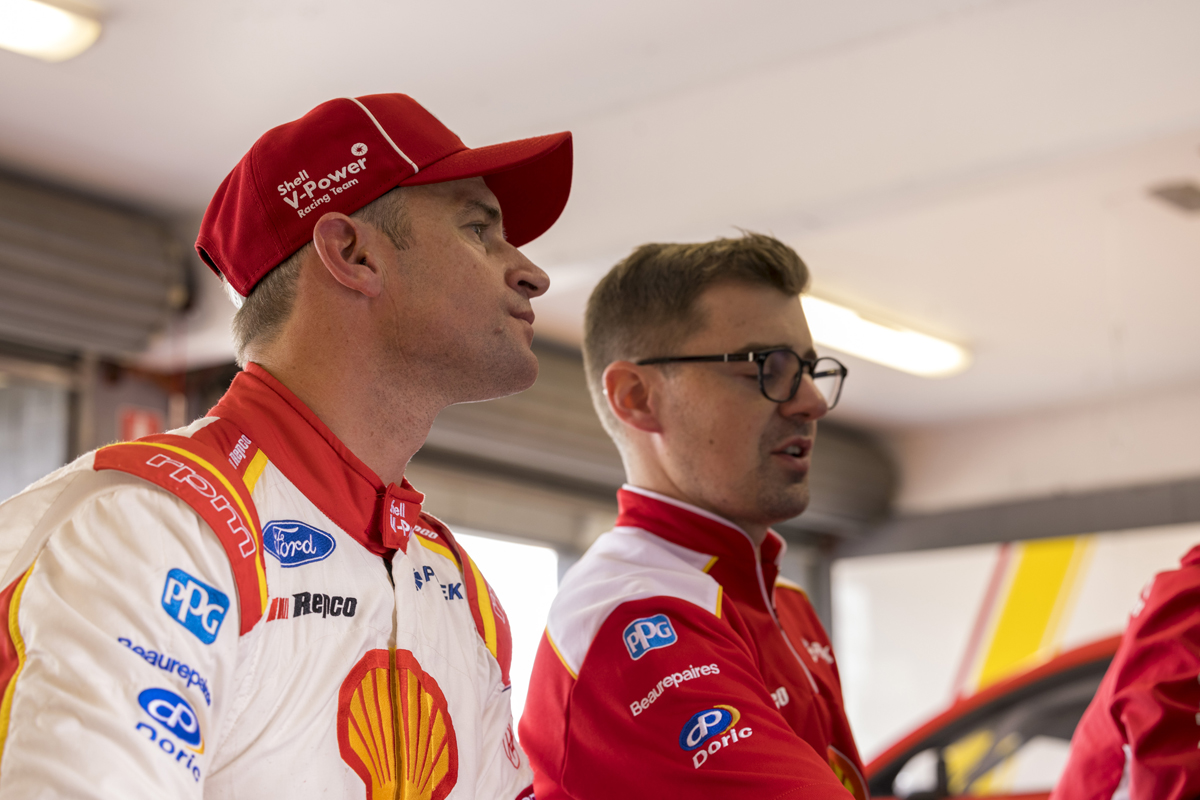 We made gains in the dry, and we were comfortable in the wet.
There was huge variation in drivers who put the right tyre on at the right time, and also making the right calls on tyre pressure. It's a fickle game trying to get everything right.
I would've loved it to stay dry on Sunday so we could continue our learning, but we took away enough from the weekend to feel comfortable with the direction we're going in.
We've got a lot more potential to improve, but importantly, so do a lot of other drivers and teams.
Anton and I are both capable, it will come together, and I can't wait until it does. The signs are already there.
I've had a podium, I've been on the second row at two very different circuits, Anton had a provisional pole at Bathurst.
Looking to Tassie, Triple Eight has always been strong there, but we're not using that as an excuse.
We're working hard to be quick, and there's more in Anton and I, as we're still learning these cars.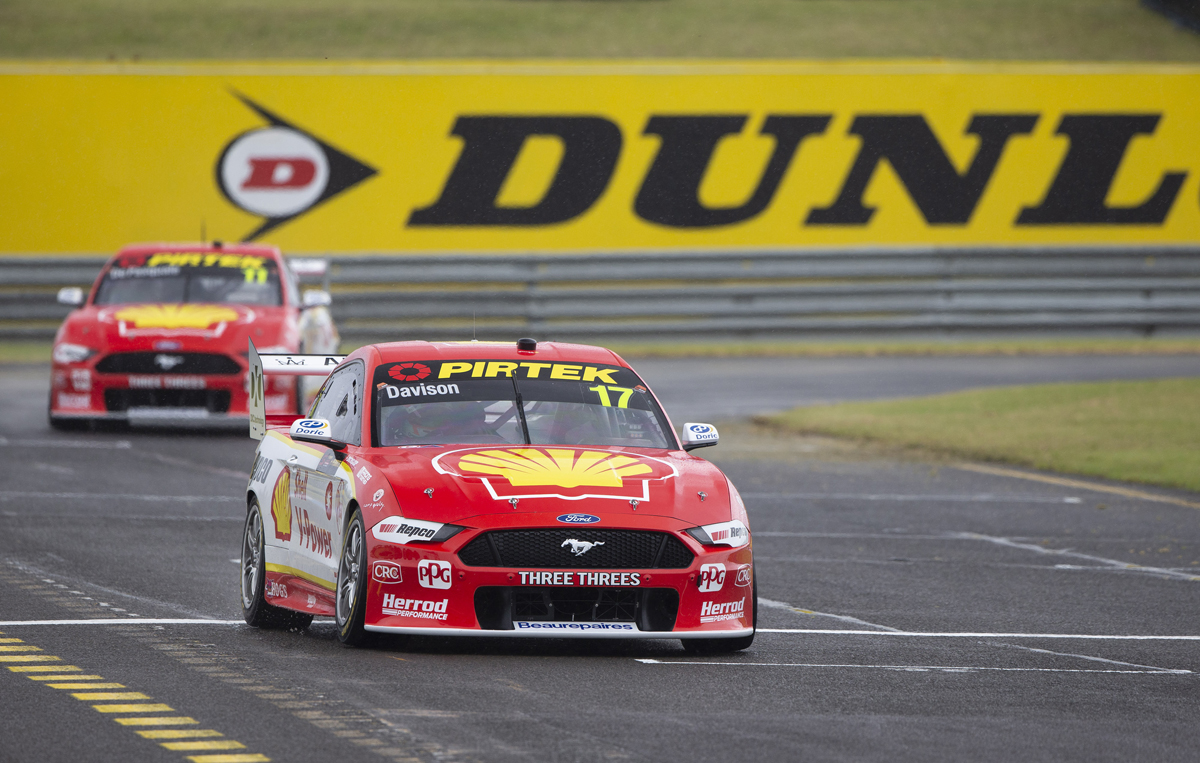 I expect us to be strong again at Symmons Plains, and that's not underestimating how strong Triple Eight may be.
We're focusing on ourselves, and even after limited running, we've already cracked the top five in qualifying and race trim.
It won't be long until we're aiming for wins, and there are some tracks that I'm really excited to drive this car at.
We're patient, we're calm, and I couldn't feel better with how things are going.