Milwaukee Racing has removed the covers from the No. 23 Milwaukee Ford Mustang, to be piloted by Will Davison in the 2019 Virgin Australia Supercars season.
While in their second year together under the 23Red Racing banner, the new season brings new opportunities as the team's entry now operates as a customer of series stalwarts Tickford Racing.
"It's exciting to be entering 2019, our second year as a team at 23Red Racing," said Davison, entering his 14th season racing full-time in Supercars. "We've learnt a lot in 12 months and have had a massive offseason implementing some big changes to help boost us up to the next level. This new Mustang is an incredible piece of engineering, it really is a hero car globally and we are so proud to represent it on the race track this year."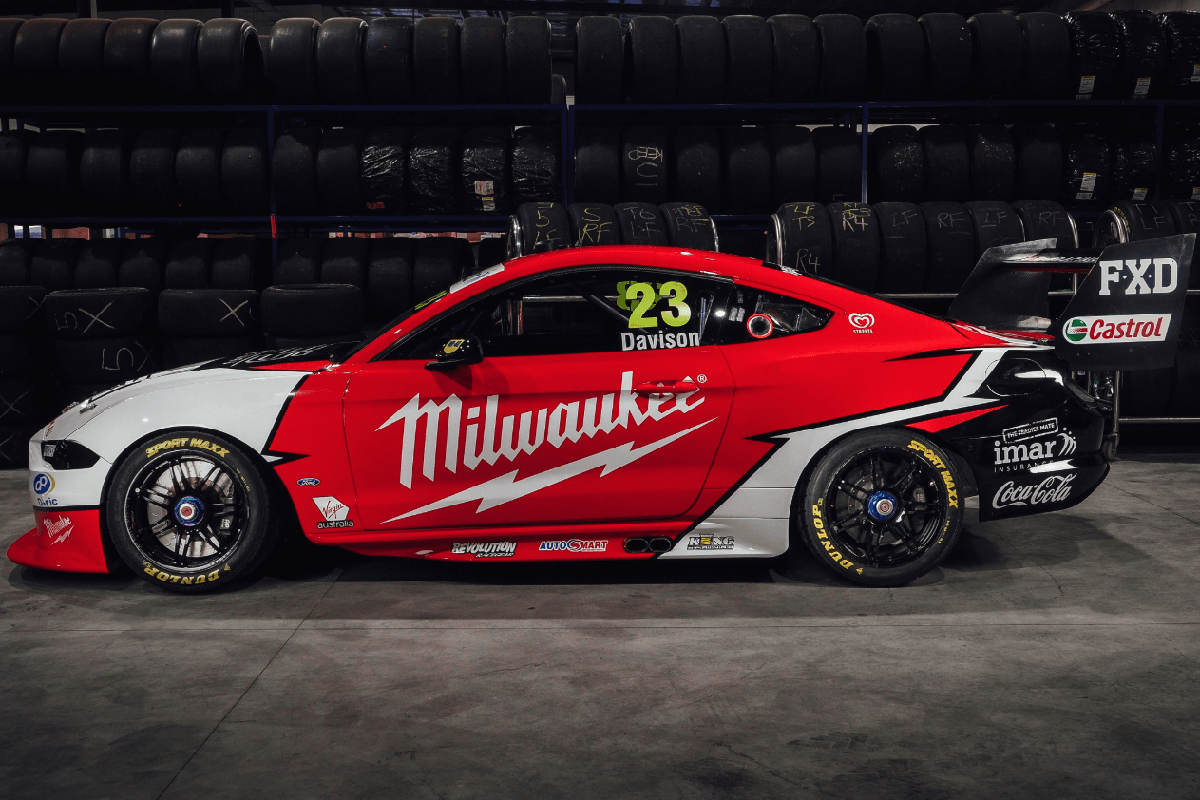 23Red Racing owner Phil Munday is thrilled with the new look of the car and the colours that adorn the Mustang, with Milwaukee's signature red accompanied by white and black segments, giving it a distinct look amongst the 24-car Supercars field.
"I feel like it's going to be one of the best liveries out there," Munday said. "The car looks really sharp painted in PPG materials, as opposed to most cars which are vinyl-wrapped, the Milwaukee Mustang is painted, and I'm really happy with the way it looks. Just a couple more sponsors will complete the car, and the best way to do that is to compete for race wins. In our new operation with Tickford Racing, I think we'll have the chance to do just that."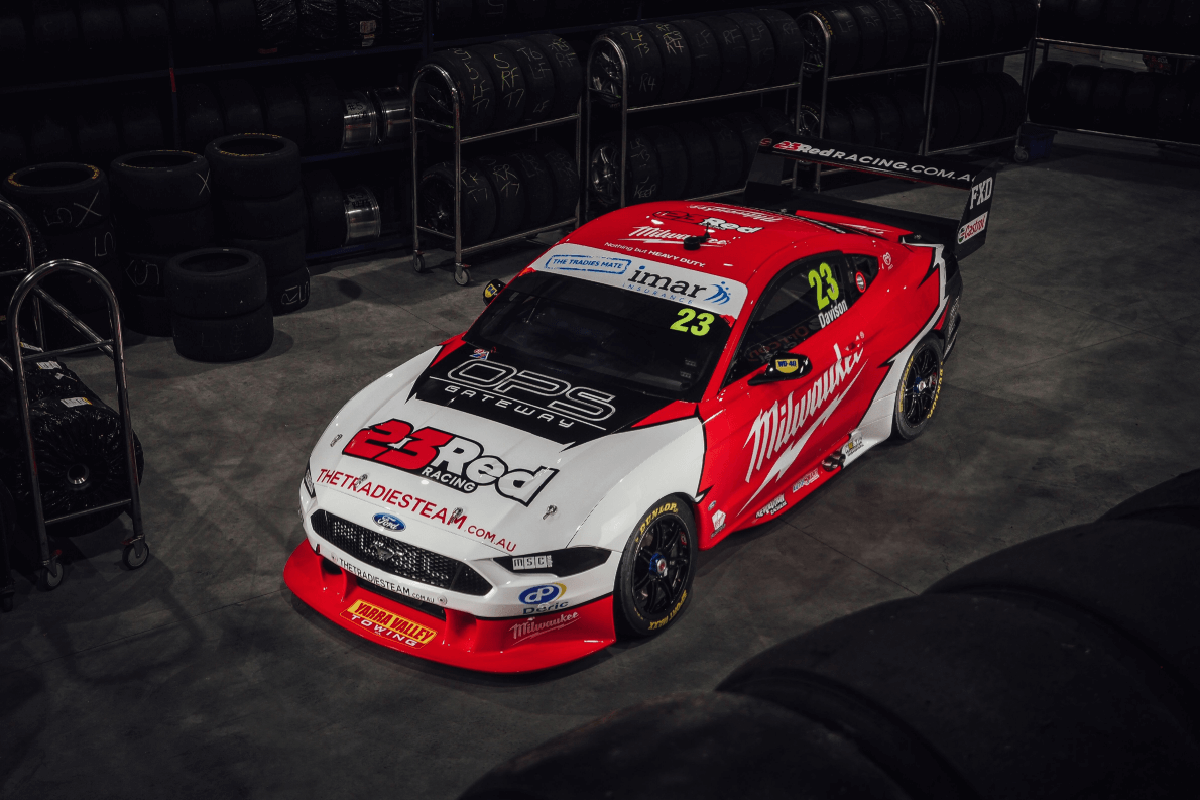 Milwaukee Tools remains the primary sponsor of 23Red Racing, continuing its partnership struck in 2018. Like Munday, Davison believes the easily recognizable Milwaukee colour scheme will be among the finest in pit lane this season.
"With a brand like Milwaukee on board with us again, I honestly feel we have the best looking car on the grid," Davison added. "We all share the same aggressive goals and values, and have set our targets high for this season. I can't wait to hit the track, I'll be giving it everything I have to get Phil, Milwaukee & all our sponsors podium results."
Davison and the 23Red Milwaukee Ford Mustang take to the track Thursday, 14 February for preseason testing at Phillip Island. The season opening Superloop Adelaide 500 takes place Thursday, 28 February – Sunday, 3 March.